GMC Electric Vehicles in Danvers, MA
GMC EV
The world of tomorrow is electric.
GMC Danvers and GMC are joining the mission toward a zero-emissions, all-electric future. So, when you make the move with us, you're making the move to live a simpler, smarter lifestyle, with all the advantages that come with driving a GMC from GMC Danvers.
THE GMC EV ADVANTAGE
Electric vehicles (EVs) from GMC Danvers are fun to drive, cheaper and easier to maintain than gas-powered vehicles, and contribute fewer emissions into the air. With tax incentives available and a fast-growing network of charging stations, driving an EV might be the right choice for you.

TAKE THE HOV LANE
Save time on your commute by taking the High Occupancy Vehicle lane where available.

ZERO TAILPIPE EMISSIONS
Need we say more?

STATE TAX INCENTIVES
Buying an EV could qualify you for state tax incentives†.

MORE MULTITASKING
Charge up while you shop, sleep, work or do whatever else you want to do with your time.

UTILITY INCENTIVES
Installing a home charger may qualify you for local utility incentives.

EV ACCELERATION
Significant torque gives you a new spin on acceleration.
Understanding Charging
Charging times vary depending of the type of charger used.
Level 1 chargers use a standard household outlet and charge about 2-5 miles of range per hour, making Level 1 a good choice for plugin hybrid vehicles but not battery electric vehicles.
Level 2 chargers can be installed at your home by a professional electrician and charge about 10-20 miles of range per hour. A good choice for any EV when charging overnight or all-day is possible.
Level 3 fast chargers are the most efficient and can be found at commercial locations. Level 3 can charge about 60-80 miles of range in about 20 minutes, making it a good choice for any EV when a quick charge is needed on the go.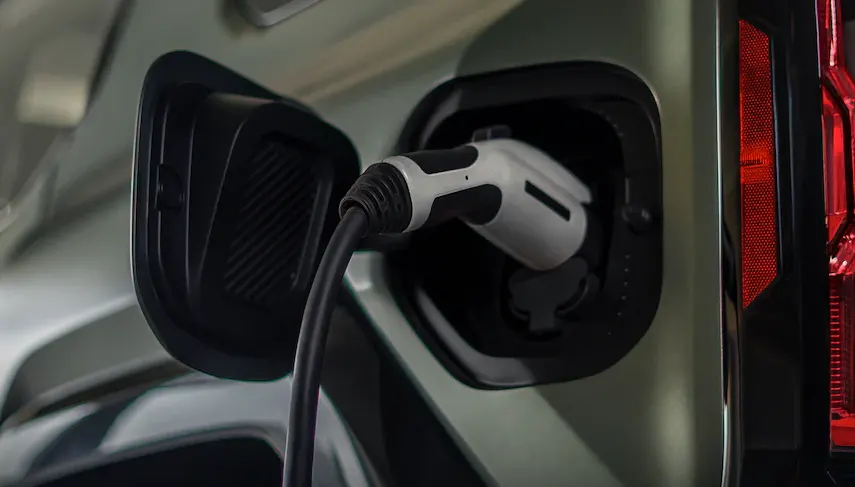 ULTIUM EV ARCHITECTURE
General Motors' all-new modular Ultium Platform will be the heartbeat of our all-electric future — and thanks to Ultium's pouch cell design, we will easily accommodate a wide range of EV styles and sizes.
PLATFORM
THE FOUNDATION OF A MODULAR, FLEXIBLE EV LINEUP
GM's Ultium Platform, which features modular battery and drive unit combinations, is flexible enough to build a wide range of trucks, SUVs, crossovers, cars and commercial vehicles with outstanding design, performance, range and affordability.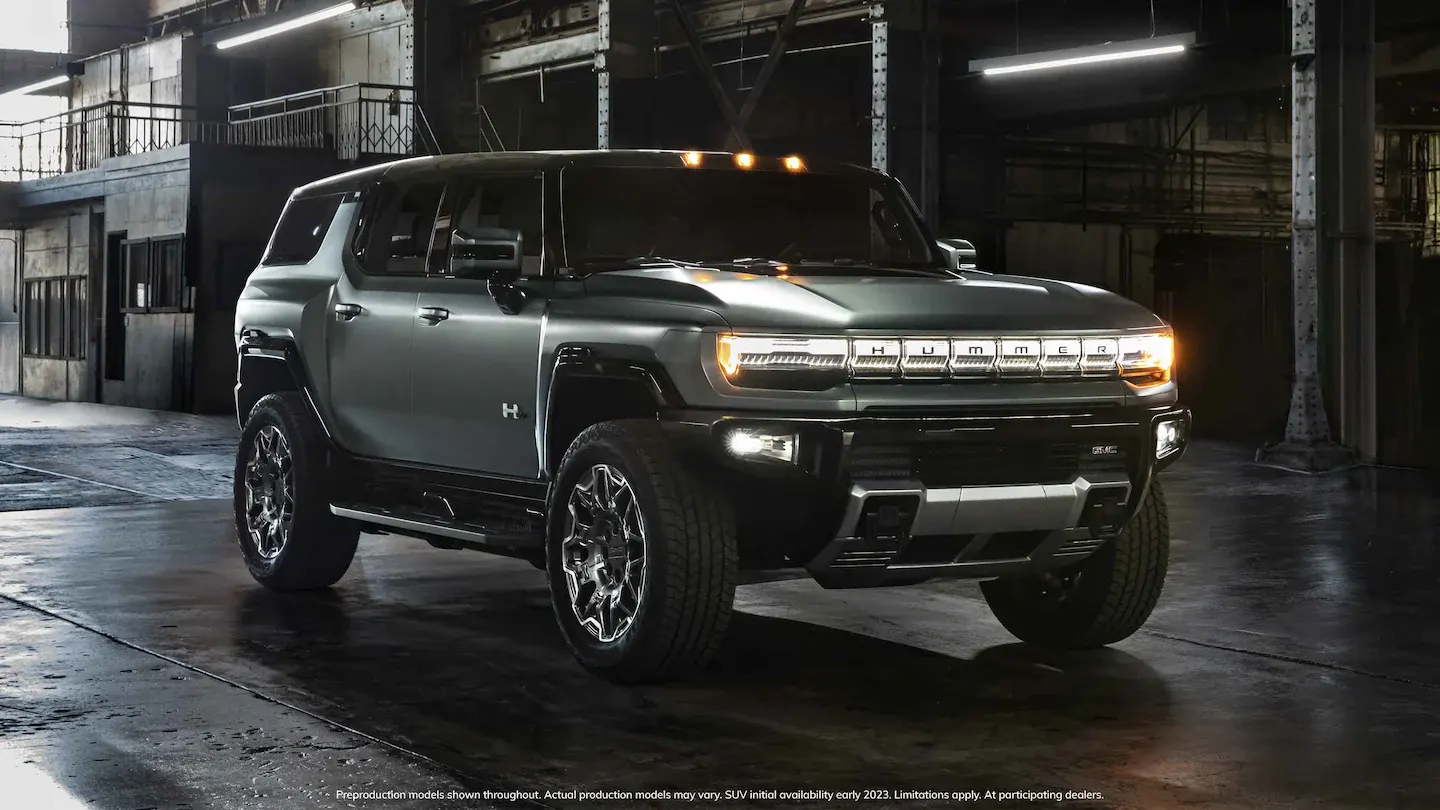 BATTERY
THE HEART OF THE ULTIUM PLATFORM
With a modular, flexible design and a common cell across different vehicle types, the battery is the heart of the Ultium Platform. The system uses cells stacked vertically (pickups and SUVs) or horizontally, allowing us to build electric vehicles for every customer and segment.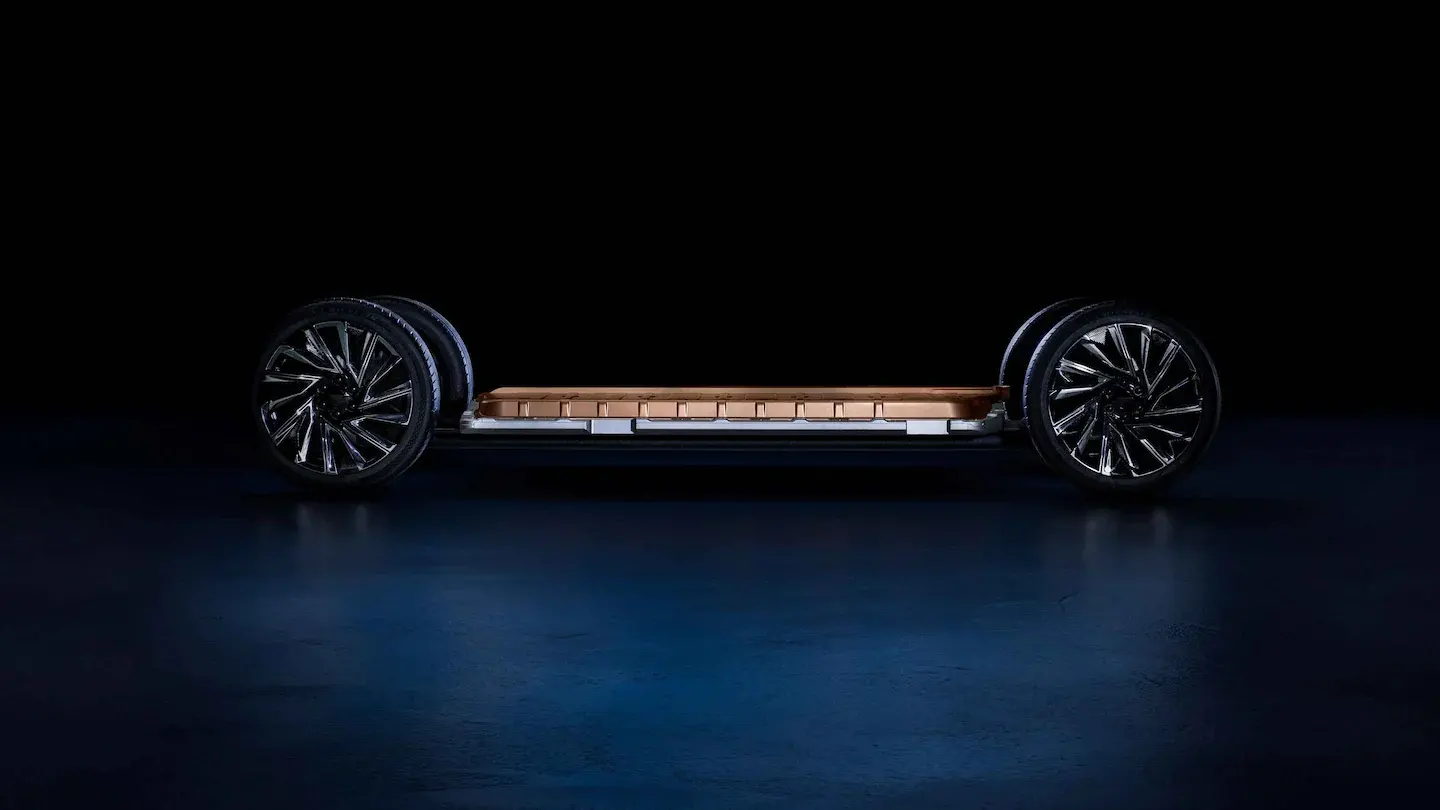 DRIVE
POWERING OUR ALL-ELECTRIC FUTURE
Ultium Drive — made up of electric motors, single-speed transmissions and their integrated power electronics — gives HUMMER EV's their power and torque.